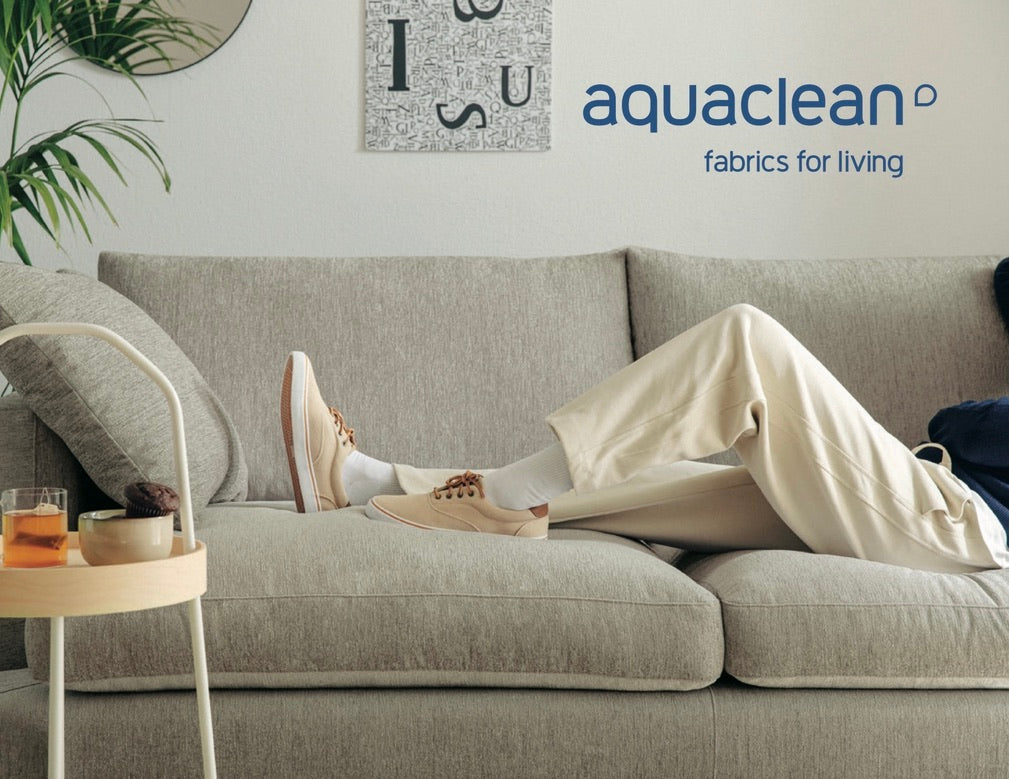 AQUACLEAN® Technology is a revolutionary fabric treatment that allows you to clean stains using water only. Relax and enjoy your sofa to the max with complete peace of mind.
Distributed over 70 countries worldwide | AQUA CLEAN
Safe Front is a fantastic shield against virus and mites which can cause allergies, especially in children and the elderly.

More Scratch Resistant with added layer between the fabric loops that prevents accidental snagging, jeans rivets, zippers, rings, or other objects.

The surfaces of Aquaclean collection fabrics are totally smooth, facilitating the removal of pet hair from the fabric.

AQUA CLEAN incorporates a protective layer to block fabric loops and prevent pets scratch, and muddy claws.